2014 Scholarship Applications for High School Seniors
The Chinese American Citizens Alliance, Oakland Lodge's 2014 Scholarship Application is now available.
This scholarship program is open to graduating high school seniors of Chinese ancestry who are attending a high school in Alameda County and will be attending college in the Fall 2014. Applicants must have a minimum 3.25 cumulative grade point average.
Each year, the Oakland Lodge will be awarding about nine (9) scholarships of $1,000 each. Applicants are judged on the basis of their scholastic achievement, extra-curricular activities, community involvement, letter of recommendation, and financial need. Finalists will be notified at the end of May. Winners must attend the Oakland Lodge's Anniversary and Scholarship dinner on June 21, 2014 to receive the scholarship.
Please download scholarship application here if you are interested. The application and all supporting documentation must be postmarked no later than May 2, 2014 (or dropped in the mail slot at the Oakland Lodge by 6 pm on May 2, 2014).
Oakland Lodge Installed 2014 Officers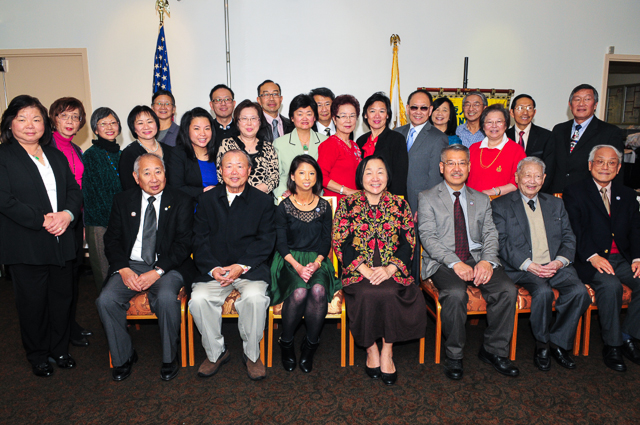 Welcome 52nd National Convention Delegates!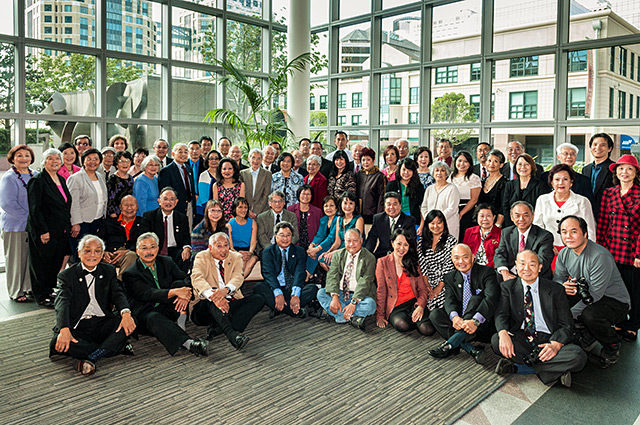 Fourth of July Celebration with Seniors
On July 4, 2013, over 60 volunteers dedicated their time to C.A.C.A. Oakland Lodge's Annual Independence Day Senior Luncheon at Lincoln Community Center in Chinatown, where we hosted a flag-raising ceremony to honor Chinese American veterans, and provided free meals, entertainment, and tote bags filled with donated gifts to almost 300 elderly people.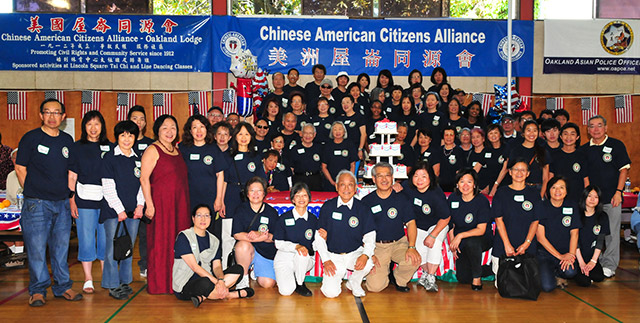 Oakland Lodge Scholarships Awarded
On June 15, 2013, The C.A.C.A. Oakland Lodge celebrated its 101st Anniversary and Scholarship Awards Banquet at Peony Restaurant in Chinatown. We had the pleasure of having Douglas Wong host this event as our Master of Ceremony and the Scholarship Committee present scholarships to this year's recipients, which included Jennifer Au, Jonathan Cheung, Tiffany Feng, Nora Lam, Vania Lei, Jianfeng Liang, Michelle Lu, Melanie Tsoi, and Xinen Yu. Awards were also presented to C.A.C.A.'s National Essay Contest local winners, which included Katherine Chang for Merit Award, and Lawrence Luo for First Place. This year's C.A.C.A. Oakland Lodge's Scholarship Committee included Adrienne Fong, Richard Fong, Danielle Siu, Linda G. Wong, Christina Yu, and Felicia Yu.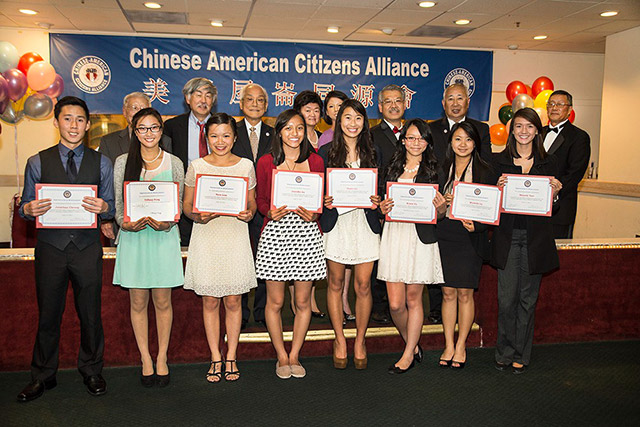 "Remembering 1882" Exhibit
On Saturday, January 5, 2013, the Fremont Public Library held the opening ceremony for the "Remembering 1882" Exhibit. Grand Executive Felicia Yu spoke of her experience as part of the Advocacy Committee in Chinese American Citizens Alliance, who played an instrumental role on securing the passage of the Congress resolutions that expressed regret of the Chinese Exclusion laws. The reception was well attended by many members of the Chinese community, including President Edward Yu and Secretary Christina Yu. 世界日報報導