Fourth of July Celebration with Seniors
This year, the CACA Oakland Lodge hosted its annual Independence Day Celebration and Senior Luncheon at Lincoln Community Center in Chinatown where Boy Scout Troup 201 performed the flag-raising ceremony, Chinese American veterans were honored with a walk down a red carpet, and over 300 meals and gift bags were provided to the elderly people who attended the event. Gifts, this year, were donated by Mr. and Mrs. Auyeung of Sincere Hardware (www.SincereHomeDecor.com), Mr. and Mrs. Young of Better Homes and Gardens Real Estate (http://YoungTeamRE.com), and Mr. and Mrs. Poon.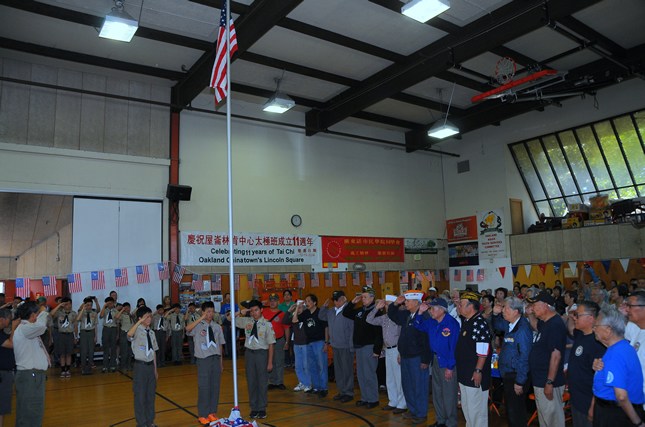 Oakland Lodge Scholarships Awarded
CACA Oakland Lodge's 103rd Anniversary and Scholarship Ceremony on June 6, 2015. This year's scholarship recipients are Janet Chen, Felicia Su, Ashley Chang, Donica Chen, Nicholas Cheung, and Karena Kaing.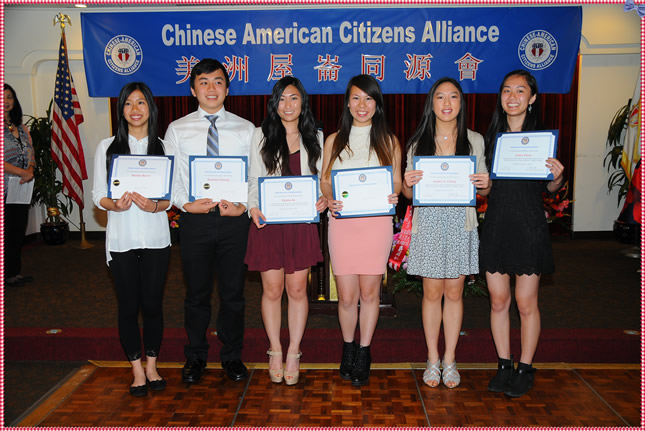 Oakland Lodge Installed 2014 Officers