Fourth of July Celebration with Seniors
C.A.C.A. Oakland Lodge's Annual Senior Luncheon and Independence Day Celebration was held at Lincoln Community Center on July 4, 2014. Thank you to all the volunteers who helped the Oakland Lodge entertain and feed the 300 elderly people who attended.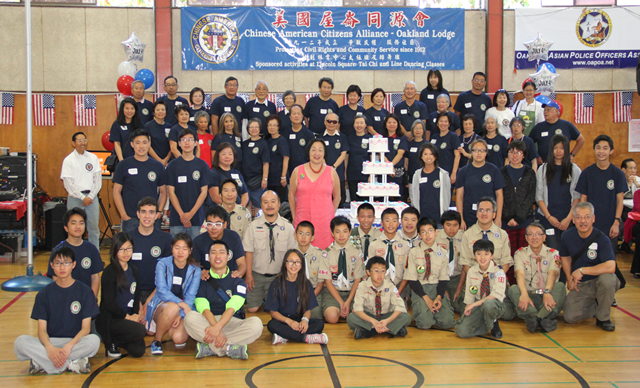 Oakland Lodge Scholarships Awarded
This year's C.A.C.A. Oakland Lodge's 102nd Anniversary and Scholarship Award Banquet was held on June 21, 2014 at Golden Peony Restaurant in Chinatown. This year's scholarship winners include Desmond Cao, Katie Chang, Tiffany Huang, Van Huynh, Shannon Lin, Janice Liu, Lawrence Luo, Terence Tang, and Yandi Wu. The Oakland Lodge would like to thank the local organizations and C.A.C.A.'s National Board for their attendance at this year's celebration and ongoing support. Click here to view the article at the Worldjournal site.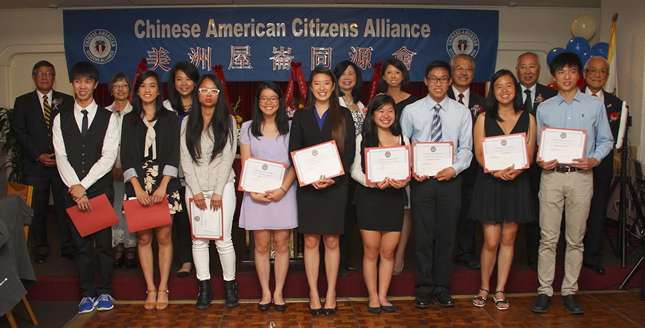 Oakland Lodge Installed 2014 Officers